Speaker
Jorge Schoenenberger
Position:

CEO
Company:
Grupo Viajes El Corte Inglés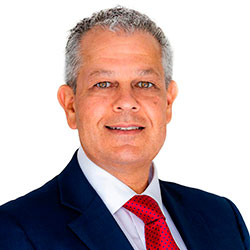 1989–2002, Consulting Director at ARTHUR ANDERSEN & CO.
•2002–2005, Managing Partner responsible for Strategy & Operations at BearingPoint.
2005–Jun 2021, Partner resposible in Deloitte Spain for Travel, Hospitality, Transportation, Services/Catering, Leisure, Sports & Gaming sectors. Leading a team specialized with more than 700 people distributed throughout the Spanish geography.May 2017 he assumes leadership of THS in Deloitte EMEA.
•July2021–to present, CEO of Group Viajes El Corte Inglés