Position:

Chairman & Co-founder / Lead Health
Company:
aNewGovernance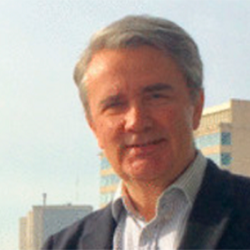 Eric has 25 years' experience in Healthcare Mergers and Acquisition, working in Europe and the USA with Funds and Corporates, from Biopharma and MedTech to Genomics and Personalised Medicine. He also worked with Governments and International Bodies such as OECD, NEPAD, WEF, Continua Healthcare, or the Transatlantic Business Dialogue.
Eric is the father of four children who bring him the direct motivation to help shift the paradigm of Data to Human-centricity, which will particularly have an impact on Health, truly moving it from Sickcare to Healthcare.