Position:

Business Development Manager
Company:
TIS - Tourism Innovation Summit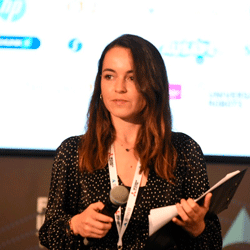 Maria studied Law in the University Pompeu Fabra. In 2016 started working at Nebext as a Sales Executive for Advanced Factories. During this years Maria has been on different projects foscuing on sales and business development and this has given her a great understanding on this area and the impact of technological Tradeshows and Congresses in each industry. In 2018 Maria went to live to Portugal for two years which help her understand the business in a global scale.