NH Hotels

NH Hotels is Industry Partner of TIS – Tourism Innovation Summit.
Discover the best deals at NH Hotels. If you still do not have accommodation for your stay in Seville during TIS2022, take a look at this amazing opportunity.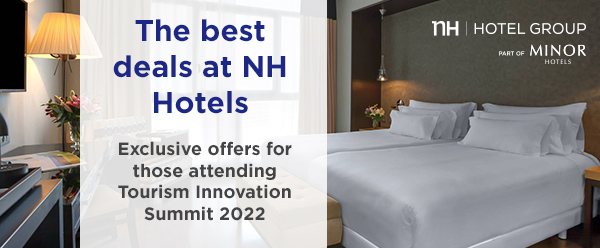 Soho Boutique Catedral & Soho Boutique Sevilla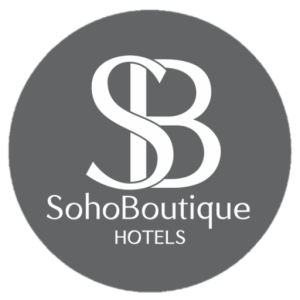 Los expositores y visitantes del TIS | Tourism Innovation Summit tienen un descuento disponible en su viaje a Sevilla en el momento de hacer su reserva utilizando el código: TIS22
Te recordamos que antes de completar tu reserva a través de la página web de Soho Boutique, una vez hayas seleccionado el periodo de tu estancia, deberás completar el campo "Código promocional" y introducir el código promocional: TIS22
El descuento estará disponible para habitaciones en los hoteles: 
Soho Boutique Catedral
Soho Boutique Sevilla
Puedes ver más información en su página web: aqui. 
Soho Boutique Hotels pone a disposición un descuento exclusivo sobre la mejor tarifa disponible para cada petición en los hoteles.
Código Promocional: TIS22
Renfe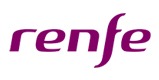 TIS attendees traveling by train can take advantage of discounts for all train tickets with an origin or destination of Seville. This discount will be valid for a single return ticket in Spain.
Save on your online reservation by following these steps:
Click here to book on RENFE website. Enter your city of origin and destination, as well as your travel dates. Click "buy."
On the results page, click the link to access more purchase options.
Select the options marked as Flexible Rate (or "Flexi" rate, marked with an F in the memory). Click continue.
On the next screen, select "Congresses and Events" from the options that appear.
Enter the TIS Discount Code that you will obtain at the end of the registration process in the 'Authorization Number' field. Click the Recalculate Price button, and the price with the discount applied will appear.
Finalize your purchase by entering your name, identification, payment, etc.
IMPORTANT NOTE: You must print and show the attached receipt when checking in to receive your discount. Also, on request, you may have to show it to the train staff.
Discount Notes:
Stopovers are not authorized, except when the change of train is mandatory.
For complete conditions, please visit the official RENFE website.
It cannot be combined with any other commercial offer.
Hospitality
Do you need a hotel to stay during Tourism Innovation Summit? Seville has a great offer of accommodation: shelters, apartments, rural house, hostels, hotels, motels… Discover all the accommodation offered easily and find out the best lodging for you. We want you to be comfortable and feel at home during the days you will stay in Seville for TIS.