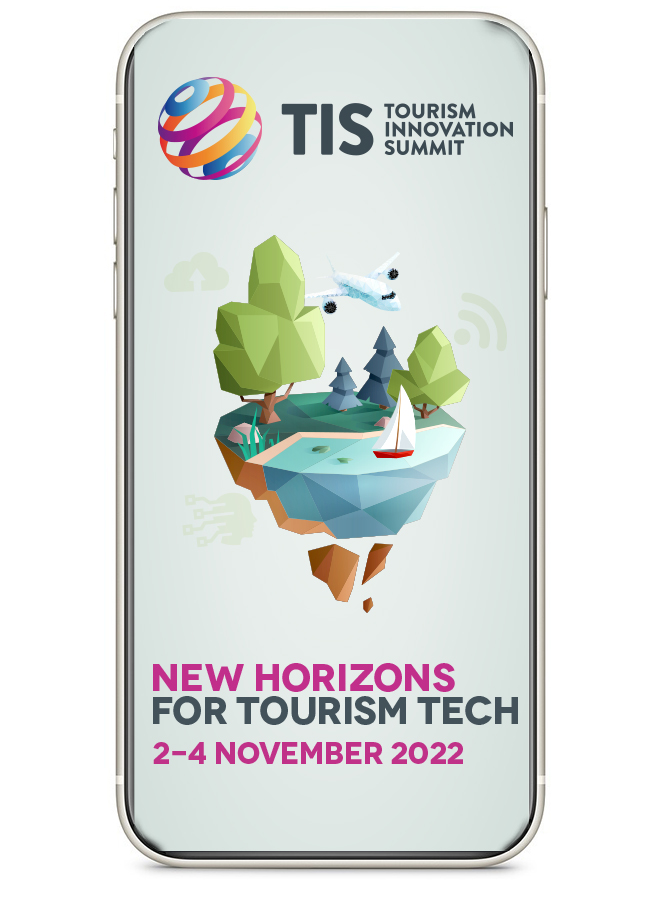 Plan your experience and enjoy the show to the fullest
Download the official TIS2022 mobile app and access the full program of the Tourism Innovation Global Summit, over 400 speakers, the information about our exhibitors and much more, always within your reach.
Set your own schedule by adding sessions and activities to a personalized calendar, and make sure you won't miss the activities that interest you the most. Add your favourite speakers and rate them after the session!
The map section will help you reach the event and find the key locations: congress auditoriums, exhibitor's booths and networking areas.
Join Tourism Innovation Summit community and engage by sharing your experience on social media with our official hashtag #TIS2022.
Access to our exhibitors list and request them for a meeting during TIS 2022
Through our matchmaking tool you will be able to connect and book meetings during your visit at TIS 2022, now you can do it easily with our matching tool. This is a huge opportunity to improve your networking. Connect with experts and network with digital and sustainable leaders at TIS – Tourism Innovation Summit to find your next partner to innovate.