We gather the most innovative and disruptive startups to transform the tourism sector 
Innovation often comes hand in hand with cooperation between corporations and startups. That is why Touristech Startup Fest is the initiative, held within the framework of TIS, which brings together the most innovative entrepreneurs with projects that can transform the tourism sector through technology and sustainability.
The Call for Innovation plans to convene more than 400 startups that will present their innovative project to be one of the 40 lucky ones who will be able to make a pitch in front of investors, Venture capital and leading companies on November 12th at Tourism Innovation Summit. The 4 winners will have the opportunity to test and implement their technological project in Seville.
But, also, after the presentations of the projects, the entrepreneurs will enjoy the Sevilla Futura Tour, a visit to the startup accelerator Sevilla Futura, and various cultural networking activities offered by the city of Seville.
In addition, the startups will have the opportunity to be part of the first world's tourism startup atlas that we are going to design with the 400 participating projects. 
Touristech Startup Fest competition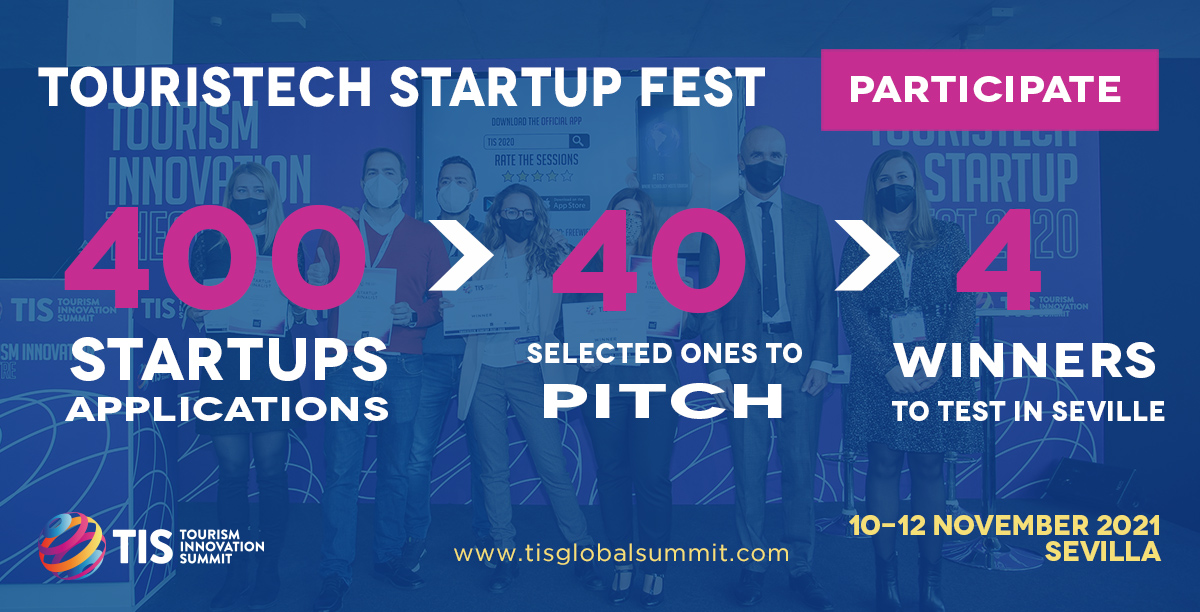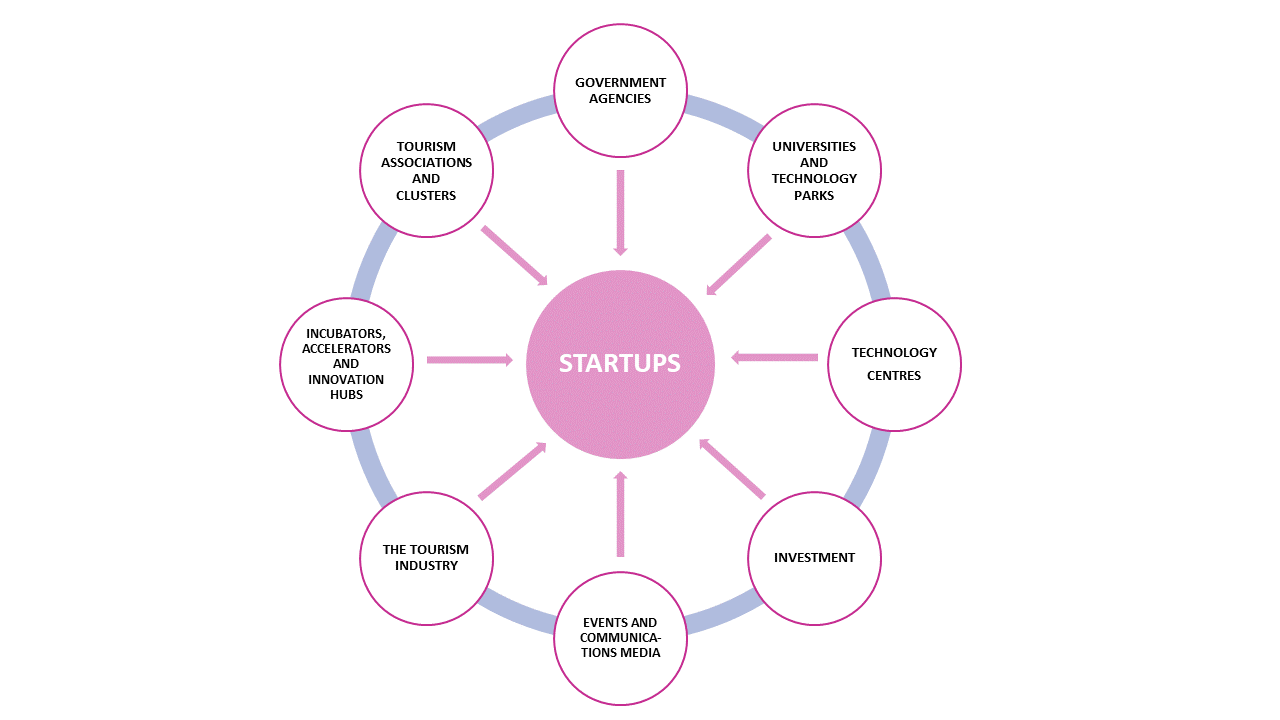 Dates to keep in mind:
The deadline for the project registration is October 15th, 2021 (23:59 CET)
Selected projects will be notified by e-mail from October 18th onwards.
SHOWTIME: Touristech Startup Fest will be held at FIBES (Seville) on November 12th 2021
Winners 2020:
Let Me Park offers a new way of parking by giving access to car parks with automatic o reserved access. A solution that contributes to reducing traffic and CO2 emissions.
My Street Book: This project uses cutting-edge technology to connect visitors interests with municipal services (schedules, transportation or accessibility) in order to create personalized routes.
MOGU digitalizes the relationship between tourism agents and interconnects platforms to share information. The solution is made up of software and a mobile application that put the tourist agent, organizer and visitor in contact to create a unique experience through technology.
Vestigia: A digital platform capable of analyzing the tourism business and establishing the footprint and environmental impact generated by a trip, using blockchain technology.
2iXR: A dual solution based on a cloud platform and app. The platform allows institutions and brands to create without coding their own treasure hunts or gamified maps with augmented reality to improve their visitors' experience. The tourists will be able to discover tangible or intangible heritage in an enjoyable way.