Winners of the Tourism Innovation Awards 2021:
The Best Customer Experience Award by Telefónica Empresas: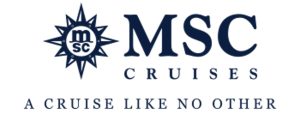 MSC Cruises: Meet Rob, the first humanoid robotic bartender at sea, within the immersive, futuristic MSC Starship Club, an entertainment bar experience on board. MSC Starship Club, the latest MSC Cruises' innovation, takes cutting-edge robotics and digital technologies to deliver a futuristic, immersive entertainment lounge, completely re-shaping the traditional bar experience, to literally transport guests to another world. When Guests enter the sleek-white venue, they can sip a cosmic cocktail prepared by Rob, the robotic bartender, and be immersed into contents inspired by MSC Cruises' vision of the spaceship of the future: MSC Starliner One.
Finalists:

NH Hotel Group: Lobby Alive is a new concept of Lobby that from a place of transit becomes an experiential space that serves as a meeting point open to the city. NH Hotel Group came redesigning hotel lobbies. The way of travelling and the new generations' needs, in fact, have changed. Lobbies are reinventing themselves, ceasing to be a point of passage, often used only by hotel guests. The traditional concept of hospitality as a place of transit has passed. Now lobbies are experiential spaces: this new idea, called Lobby Alive, was presented for the first time at NH Milano Touring where the common areas open up to the city for a new way of living.
TUI Musement: Tours and Activities platform for B2B Partners, a platform's role for the B2B customer experience, providing leading travel organizations with arguably the largest variety and most customisable digital distributions solutions for tours and activities in the market.
The Best Innovation on AI and Data Analytics Award by Amadeus: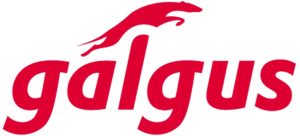 Galgus: Galgus proposal results in a world-class Location Analytics technology, capable of reliably locating and tracking most devices in the surroundings of a WiFi Access Point (AP). However, what makes this solution unique is that it works without the need for any user intervention. Users do not have to connect to the network or even have the WiFi button activated. The only requirement is that people carry a cell phone or WiFi device… and who doesn't these days?
Finalists:

Planet Happiness: Planet Happiness is a tourism and big data project of the Happiness Alliance, a non-profit registered in the US. Their mission is to focus the attention of all tourism stakeholders on the wellbeing agenda and use tourism as a vehicle for development that demonstrably strengthens ​destination sustainability and the quality of life of host communities. They partner with destinations to measure individual and destination wellbeing and deliver AI-enabled dashboards to strengthen destination wellbeing.
Ministry of Tourism Saudi Arabia: To achieve its ambition to be an Information-Driven Organization (IDO), the Saudi Ministry of Tourism (MT) had to transform its statistical information centre into a modern tourism intelligence centre (TIC) to support an insights-driven decision-making approach. TIC focus streams were split into three.
The Best Digital & Innovation Award by CaixaBank:

Fusió d'Arts Technology S.L. (Visualfy): People with disabilities, like any other tourists, should be able to enjoy the same experiences on equal terms. In Visualfy, a company formed by deaf and hearing people and invested by the European Union, they create technology solutions to promote accessibility in public and private spaces empowering deaf and hard of hearing people.
Finalists:

We Travel Hub: We Travel Hub presents The Travel Button, a disruptive solution to empower travel content creators, giving them access to their very own travel search engine. This customizable tool maximizes their income by giving their visitors a time-saving solution that, with a single click, helps them book services related to a destination, making travel planning easier. The Travel Button offers travel service providers a unique opportunity to attract clients that are genuinely interested in taking a trip.
OD Hotels: OD Hotels has become the first hotel group to create its own nft art collection and gallery, Ocean Drive NFT Gallery. After a year like 2020, OD Hotels had to reinforce its brand distinctive points. Technology had advanced exponentially and our audience, still loyal, had to increase for the future. This is how the idea of this artistic project of unique digital works arose, to reinforce the commitment to art, support local artists (OD Hotels takes care of all the process, promoting on its platforms and the full price is for the artist), have powerful newsworthy content and reach a new audience accustomed to technology.
The Best Sustainable Tourism Project Award by Mastercard: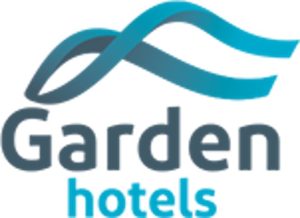 Garden Hotels: It was the first hotel chain to carry out the pilot project to convert organic waste from a hotel into ecological compost, with the objective of producing fertiliser for the production of organic agriculture in the Balearic Islands. Garden Hotels is a pioneer in offering its customers lamb and other organic products, seasonal and from local suppliers.
Finalists:

Outdooractive AG: For destinations, the huge issue of damage to nature and rules not being followed by visitors can be attributed to ignorance and a lack of proper guidance. The non-profit organization DigitizeThePlanet aims to take a regulation that applies at regional and local levels and make it digitally available to everyone. With the support of Outdooractive in showing the data on its platform in the right context, information can be piloted and integrated across the board to optimize the way it is disseminated.
Singular Places: They created THE booking and planning site for conscious and meaningful travellers. Supporting independent sustainable Boutique Hotels and their local partners offering singular stories & authentic experiences to their guests, including strong local community networks. Selecting only the champions in each region we showcase the attractiveness of sustainable travel and by fostering honest communication between travellers and the regions we create a true community.
The Best New Business Model Award by Globant: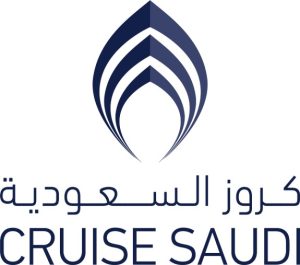 Cruise Saudi: Cruise Saudi brings cruising to Saudi Arabia for the first time – establishing a new sector for the Kingdom's tourism industry. Cruise Saudi's aim is to make Saudi Arabia a world-class cruise destination, attracting tourists from all over the world.
Finalists:

UpStay: Pre-arrival, automated upselling enables hotels to open up a conversation with guests and introduce ways to enhance their stay experience. Hotels can use upselling to deal with unsold premium inventory that would otherwise go to waste. UpStay's data-driven automated upsell platform helps hotels to convert more guests to buy room upgrades pre-arrival. UpStay's approach to upselling and its proprietary bidding system generates better results for both hotels and guests.
Sharify: Sharify answers "what is happening right now in the city". With +1,000 event providers such as Ticketmaster and Google Events and the users of the app, Sharify makes it easy to discover and share events through the #1 collaborative real-time events map.
The Best Partnership Between Destinations by City Sightseeing Worldwide: