Speaker
Mariangels Fortuny
Position:

Head of Unit, Forestry, Agriculture, Construction and Tourism Sectoral Policies Department
Company:
International Labor Organization (ILO)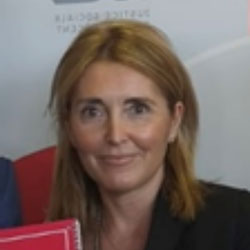 Ms. Mariangels Fortuny has been working at the International Labour Office since 1997 on employment and rural development issues. She currently heads the Forestry, Agriculture, Construction and Tourism Unit at the Sectoral Policies Department. Prior to her current role, Ms. Fortuny has taken on diverse responsibilities at the ILO. She served as the Head of the Management Support Unit of Employment Sector and as employment and labour market specialist in the Employment Policy Department and in the ILO's Youth Employment Programme. Ms Fortuny studied Economics and International Trade in the Universitat Autònoma de Barcelona and University of Reading. She holds a Master's degree in European Economic Studies from the College of Europe in Brugge, Belgium.